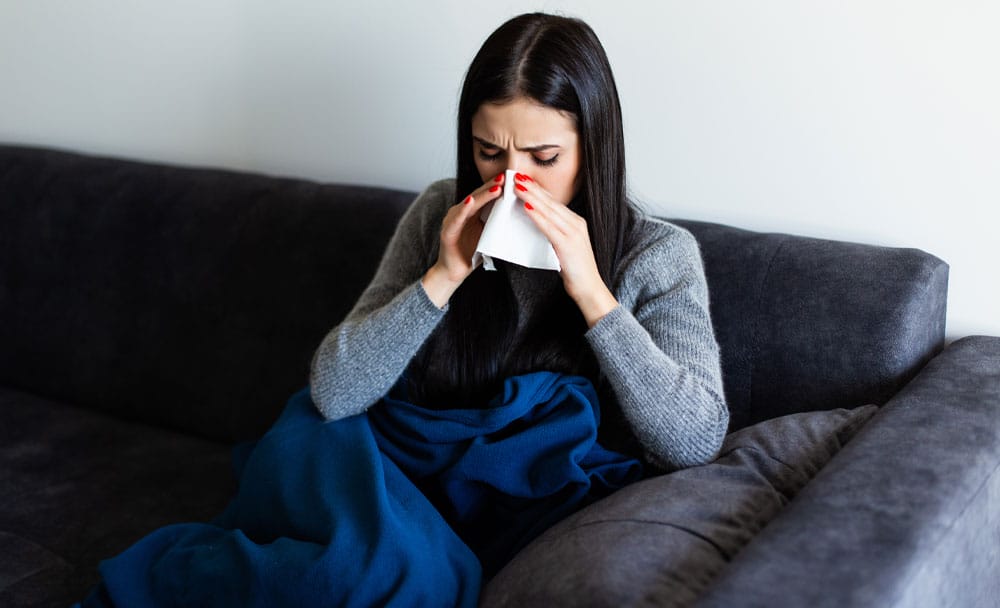 Colds are a common occurrence. A visit to your health care provider is often not required because the symptoms of colds often do get better in a span of 3-4 days. The most common cause of cold is virus invasion in your body. There are umpteen types of viruses that can cause a common cold. Based on what virus you have been infected with, your symptoms may tend to vary, and it will also determine the type of treatment that would work best for you. In this article, we will see some common symptoms of the condition and how to best treat it at home.
Common Cold Symptoms
Nasal symptoms (runny nose, stuffiness, sneezing, yellow or green snot)
Treating Common Cold
In the science of Ayurveda, common cold is known as Pratishyaya.
Sneezing, heaviness felt in the head, stiffness, and body pain are prodromal symptoms of Pratishyaya. Certain specific symptoms of Vatika, Paittika, Kaphaja, and Sannipataja variants of Pratishyaya are mentioned below.
Vatika Pratishyaya:

Obstruction in the nasal passage because of inflammation, watery discharge emanating from the nose, and excessive sneezing are common symptoms. In addition, there may be changes in your voice and dryness in your throat.

Paittika Pratishyaya:

Yellow-coloured warm nasal discharge and a sense of tiredness are the primary symptoms.

Kaphaja Pratishyaya:

White-coloured cold nasal discharge and heaviness in the head are the primary symptoms.

Sannipataja Pratishyaya:

Recurrent attacks of coryza can be attributed to Sannipataja Pratishyaya.
Management of Common Cold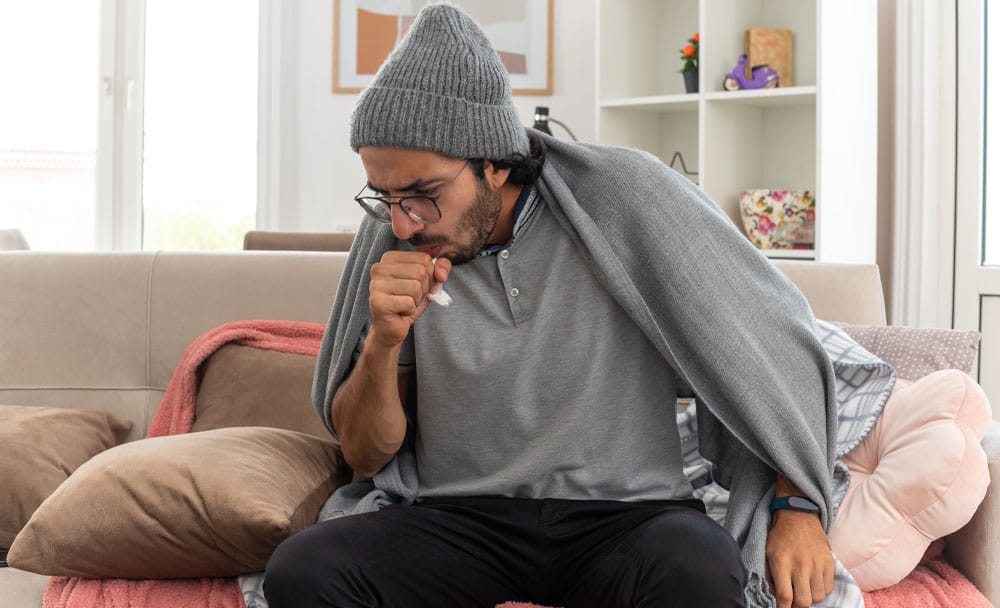 Ayurveda has a plethora of remedies when it comes to treating common cold. Some of them are mentioned here:
Simple Kitchen-Based Preparations
Formulations
Gorochanadi Pill:

1 pill mixed with 10 ml of Dashmula Katutrayam Kashayam twice a day on an empty stomach.

Chukkumthippalvadi Gulika

: 1-2 pills to be taken twice in a day mixed with ginger or Tulsi juice.
External Applications
Preventing the Spread of Common Cold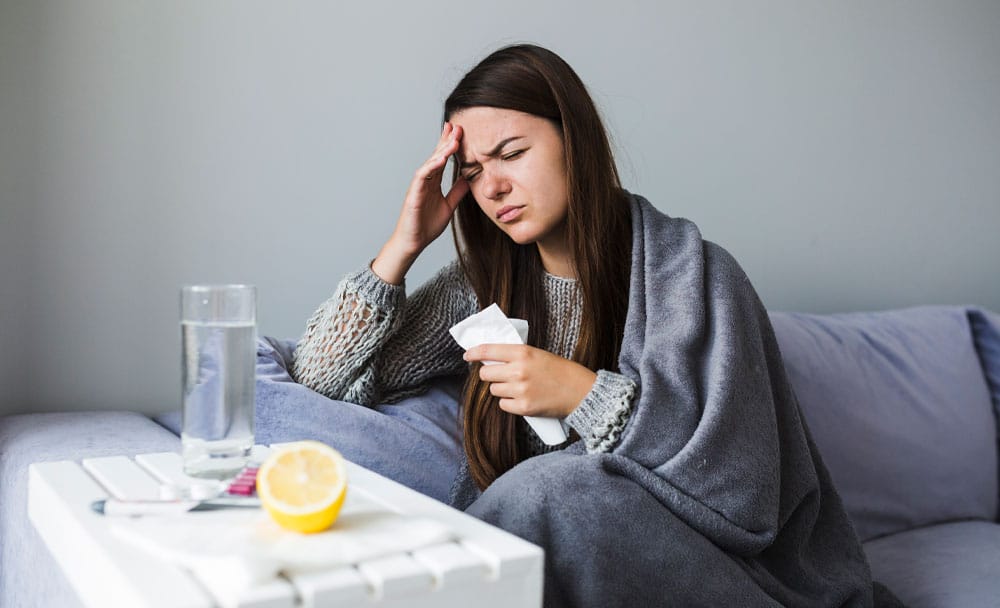 Preventing the spread of the common cold is always better than treating it. Therefore, wash your hands frequently. This is the most optimum way to halt the spread of germs. 
Follow the below guidelines to wash your hands in the correct manner:
Rup soap on to wet hands for at least 20 seconds. Make it point to clear the area beneath your fingernails. Dry your hands using a clean towel or napkin.

You can also make use of hand sanitisers that are alcohol-based. Use a dime-size amount and efficiently rub all over your hands until they are completely dry.
To further prevent the common cold:
Stay home when you are ill

Cough or sneeze into your elbow's crook or a tissue and not into the air
On a Final Note
Although mostly minor, colds can leave you feeling miserable. Though it may be tempting to try the latest remedy, the best thing that you can do is take care of yourself. Rest, drink lots of fluids, and ensure that the air around you is moist. Lastly, always remember to wash your hands frequently.
This article is reviewed by Dr. Jyoti Lakhani