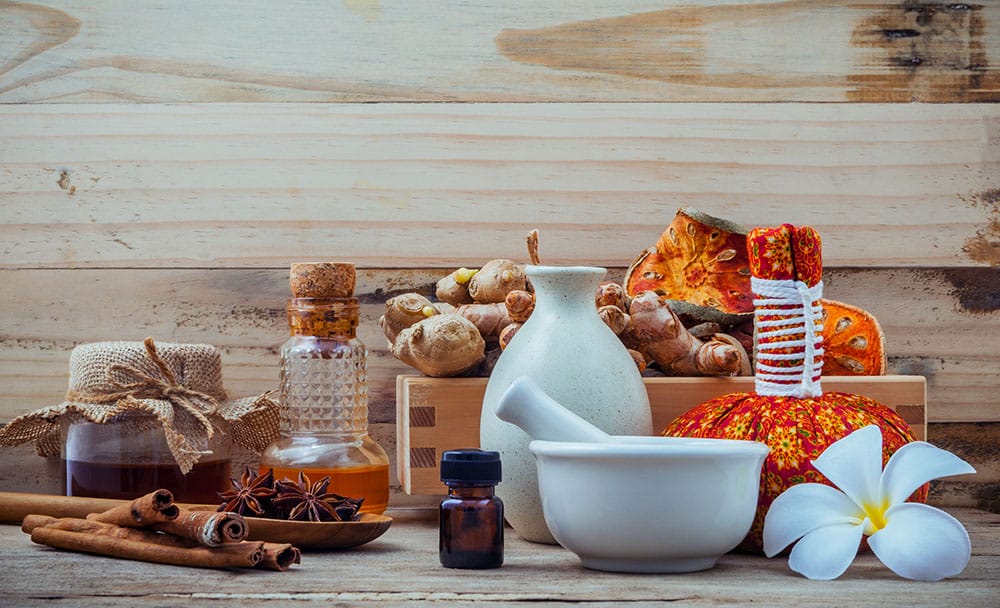 There's no escaping the reality of the SARS-CoV-2 pandemic. It has been incredibly tough on most of us, turning our worlds upside down. However, it's been a lot tougher on patients who suffer from conditions like diabetes, heart disease, fatty liver disease, cancer, and other chronic lifestyle diseases. 
Most of these patients require ongoing medical care, whether to reverse or halt disease progression. Very often, their treatment includes Ayurvedic therapies like Panchakarma.  This is not surprising, as a number of studies have highlighted the efficacy of panchakarma even when dealing with heart failure. This year, covid-19 has also impacted patients who are undergoing such treatment procedures.
Chronic disease patients are now forced to make difficult choices that present them with unique risks and consequences. With Ayurvedic clinics once more offering panchakarma treatments, it's time for you to evaluate the safety of seeking this treatment for yourself.  
Why You Might Consider Delaying Panchakarma 
As we mentioned before, patients from metabolic syndrome disorders like heart disease and diabetes stand to gain the maximum benefit from Ayurvedic panchakarma therapies. Unfortunately, these kinds of patients are also at the greatest risk of COVID-19 infection and are more susceptible to life threatening complications. This is because they tend to have compromised or weak immunity that increases vulnerability to the virus. The higher risk of complications has been demonstrated in data, which shows that patients suffering from heart disease, obesity, diabetes, cancer, and kidney disease tend to experience higher rates of complications. They are more likely to need mechanical ventilation, ICU care, and suffer mortality.
As greater social contact is associated with an increased risk of COVID transmission and infection, spaces like clinics and hospitals are regarded as high-risk areas. This is why most Ayurveda clinics were shut during the initial months of the lockdown. 

Why Delaying Panchakarma Is No Longer Necessary
As the pandemic has dragged on, the risks of delaying treatment have started to outweigh the benefits. Delayed treatment for lifestyle diseases after all increases the risk of further disease progression and reduced survival rates. Moreover, the pandemic could drag on for another year or two and treatment often cannot be delayed to such an extent. This is why most Ayurveda clinics are now open to patients, but have put in place stringent safety protocols. At the same time, it should be noted that the enforcement of safety measures can vary among different clinics. 
Before you seek panchakarma therapy from any Ayurveda centre, find out what kind of safety protocols they follow. 
Panchakarma Safety Precautions
Patient Screening 
As you may have realized, patients can no longer walk into Ayurvedic clinics at will. There are stringent screening processes in place to evaluate each patient, including details of past illness, recent symptoms, and travel history. Patients suspected of having COVID-19 cannot receive in-person care without first testing negative. 
The Facilities
All treatment and therapy rooms must be hygienic and cleaned regularly under normal circumstances, but sanitization has now become mandatory between each patient's panchakarma session to reduce the risk of an infection being spread from one patient to another. 
Health Care Providers
Ayurvedic physicians attending to patients must come in close contact to administer panchakarma and pre-panchakarma therapies like Abhyanga, Swedana, and Shirodhara. This requires an added layer of safety for both patients and doctors or nurses. 
This is why health care providers at Ayurvedic facilities are also advised to use PPEs. Some of the protocols for physicians should include – 
Regular monitoring of temperature and health of all therapists and staff 

Strict enforcement of hand hygiene and sanitization practices among therapists and staff

Use of N95 or 3 ply cotton masks by therapists during all procedures

Change of all PPE including masks between each therapy
Patients and Visitors
Patients and visitors should be required to comply with the following requirements 
Mask wearing in all public spaces

Restrictions on visitor and patient entry to eliminate large groups and crowding

Entry to common areas like meditation rooms or cafeterias should be restricted to maintain safe social distancing

Virtual treatments should be recommended where possible

Non-essential visitors should not be permitted on premises

Our Advice
If you need to seek panchakarma treatment at an Ayurveda clinic, there are steps that you can take to do so safely. While you should first look for clinics that enforce the safety protocols above strictly, you can increase personal safety by limiting your exposure. Instead of using public transport, make sure that a member of your household drives you to the clinic. If this is not possible, maintain distance from your driver as far as is possible. Always wear a mask and make sure that people interacting with you wear masks too, as this is the most effective way to reduce the risk of transmission and severity of infection. Avoid touching your face and eyes and make it a point to wash your hands or use sanitizer, both before and after you reach the clinic.
This article is reviewed by Dr Ashwini Konnur