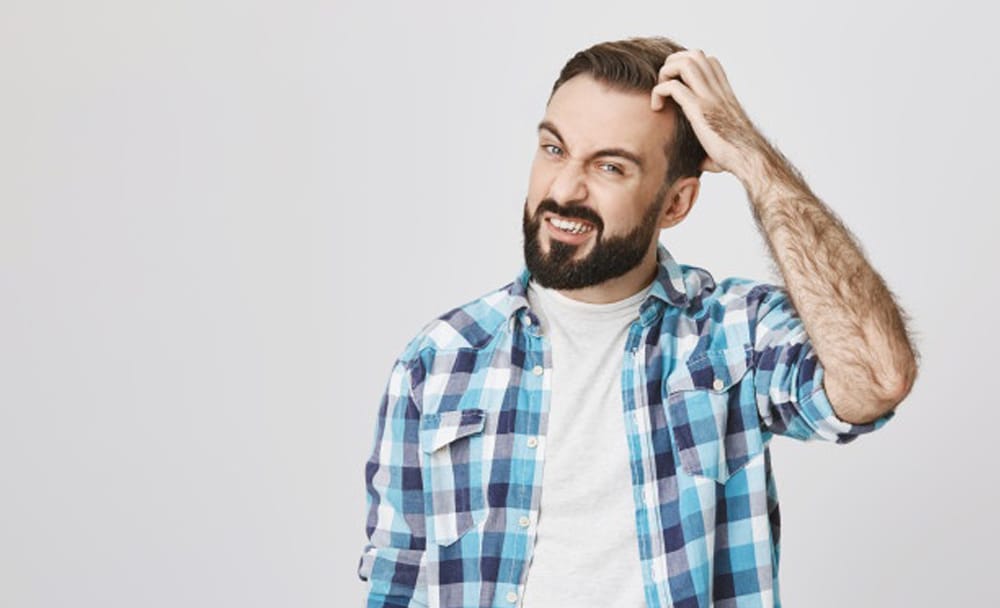 Dandruff is the second most common hair problem throughout the world, characterised by dryness, loose white flakes, and itchiness, among others. While there are umpteen dandruff-busting products available in the market, it is always better to opt for natural remedies to maintain the health of both the scalp and hair. Neem is one such natural remedy that can be successfully used in a wide array of ways to get rid of dandruff. 
How Neem Gets Rid of Dandruff?
Neem helps in eliminating dandruff, which may lead to severe hair loss when left untreated. According to some studies, the "Malassezia " fungus is the most common cause of dandruff, and neem combats it naturally with its potent antifungal properties. In fact, both fresh, as well as dried leaves of the neem tree, possess the active ingredient: Nimbidin, which cleanses the scalp and gets rid of itchy, flaky dandruff by getting to the root cause. If dandruff stems from an underlying inflammation (such as psoriasis, dermatitis, among others), the herb alleviates symptoms (such as irritation and redness), thereby combating the problem effectively.
How to Use Neem to Eliminate Dandruff?
The easiest and most optimum way to use neem to eliminate dandruff is chewing a few fresh and tender leaves each morning on an empty stomach. However, because of its deterrent taste, you may want to consider other options. Hence, some basic ways to eliminate dandruff using neem leaves are mentioned below.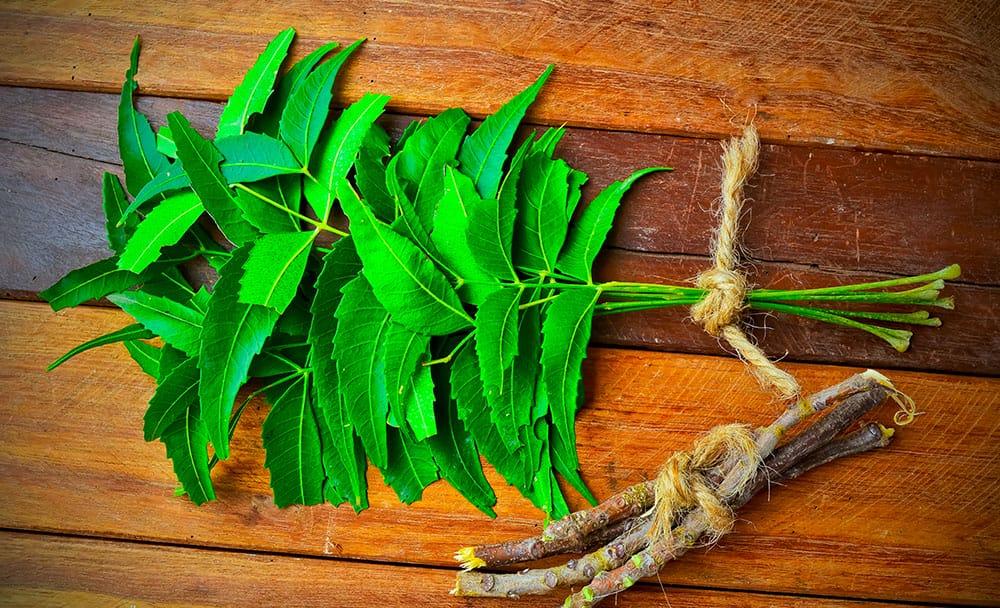 Take water in a pan and add a handful of neem leaves to it. Begin by boiling the mixture. After the infusion turns greenish, switch off the heat, remove the pan, discard the leaves, and allow the mixture to cool. You can use the mixture as a final rinse for your hair, post thorough shampooing. You may also soak neem leaves overnight in hot water and rinse your hair with the strained liquid the next morning. 
Make a smooth, fine paste by grinding fresh neem leaves using hot water. Apply this paste to both hair and scalp. Ensure that each hair strand is thoroughly covered with it, from the root to the tip. Wait for a couple of hours, and then rinse it off using a mild shampoo.
Dry a couple of handfuls of fresh neem leaves under the sun for two to three days. Crush the leaves into a fine powder, and then, create a paste out of it through the addition of some lukewarm water. Apply it thoroughly to your hair and scalp, allocate a standing time of one hour, and then, wash it all off with the use of a mild shampoo.
DIY Neem Masks and Packs for Dandruff
Mentioned below are some easy-to-prepare neem hair masks and packs that will not only offer relief from dandruff but also ensure that your hair stays lustrous and smooth. 
Soften a handful of neem leaves by successfully soaking them in water for ten minutes. Create a paste and add fresh aloe vera gel to it. In this simple way, your mask is ready.
Soak a few fenugreek seeds overnight. Add fresh neem leaves to them and create a smooth paste. You can then apply this paste to your scalp, allowing it to sit for 1 hour. Moreover, you may add curd to this mask.
Boil a few fresh neem leaves, successfully grind them into a paste, and add a dash of raw, pure honey to it. Apply this paste to your entire scalp as well as hair.
Neem and Multani Mitti Pack
Grind a few neem leaves by the addition of water to them. Now, add Multani Mitti and wait till it becomes soft. Now, mix and form a smooth paste. Apply this hair pack twice a week.
On a Final Note:
Neem has immense importance in the science of Ayurveda. Its wide range of medicinal properties can be attributed to its potent antibacterial, anti-inflammatory, and antiseptic effects. That said, children, breastfeeding mothers, pregnant women, and those with autoimmune diseases must avoid the intake of neem because it can have adverse effects.