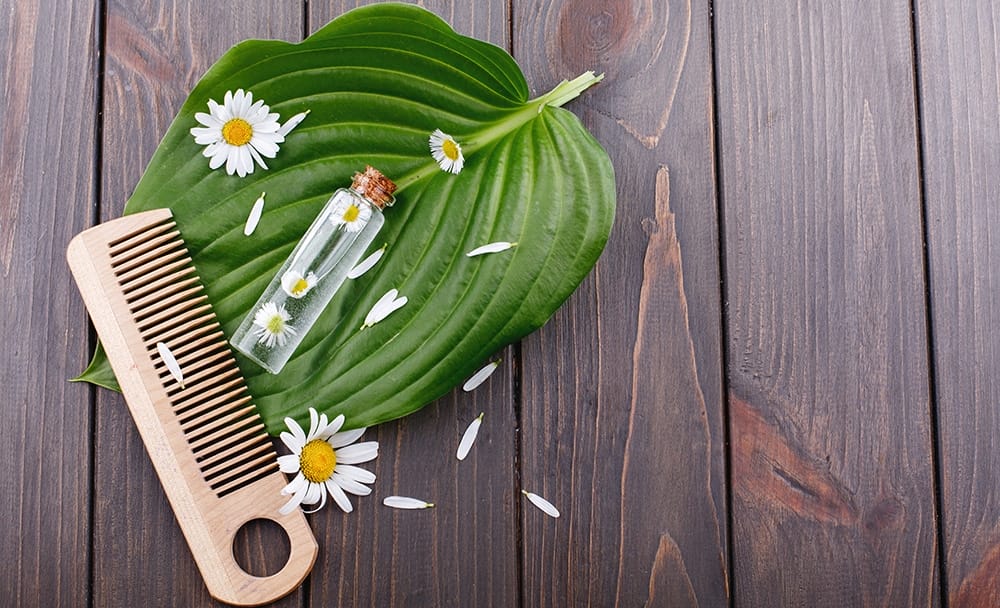 Almost everyone is suffering from hair problems, especially hair loss. Primarily caused due to poor dietary and lifestyle habits, it is one of the major concerns in the world.
Are you also looking for natural means to promote hair growth and boost your hair health? If yes, then here are some time-tested Ayurvedic herbs that can help prevent hair fall, strengthen your roots and increase hair growth. 
5 Best Ayurvedic Herbs for Hair Growth
Bhringraj (Eclipta alba)

(1) (2)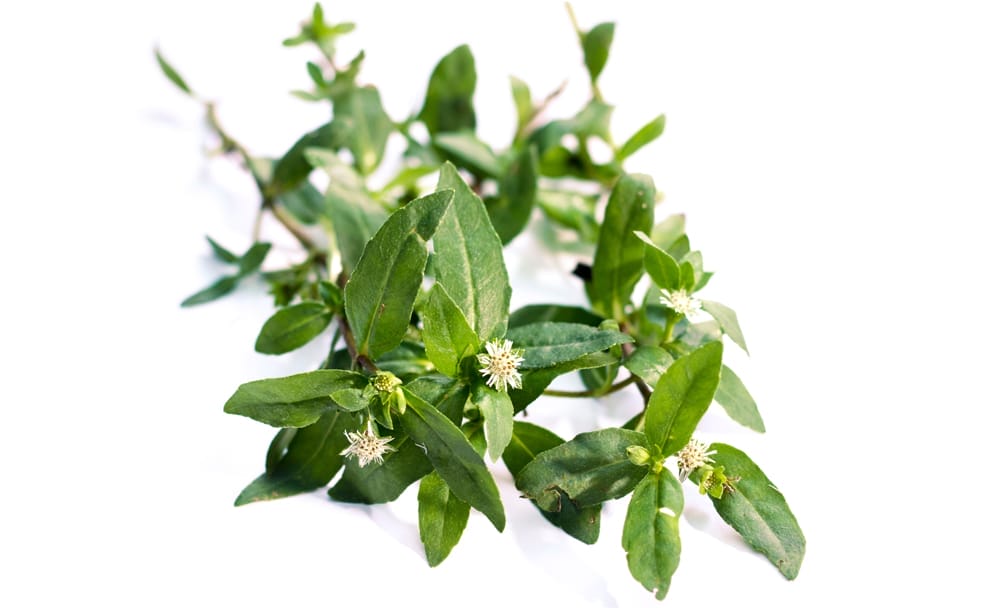 Bhringraj is one of the best Ayurvedic herbs for your hair. It is rich in vitamin E, calcium, magnesium and iron, all of which help prevent hair loss. Furthermore, Bhringraj is also known to improve sleep and blood circulation levels in the scalp, further aiding in hair growth.  
How To Use Bhringraj?
You can use Bhringraj in the form of oil. Simply, take some oil in your palm and massage it on your head using your fingertips. Let the oil soak for at least 1 hour. 
Brahmi (Bacopa monnieri)

(3)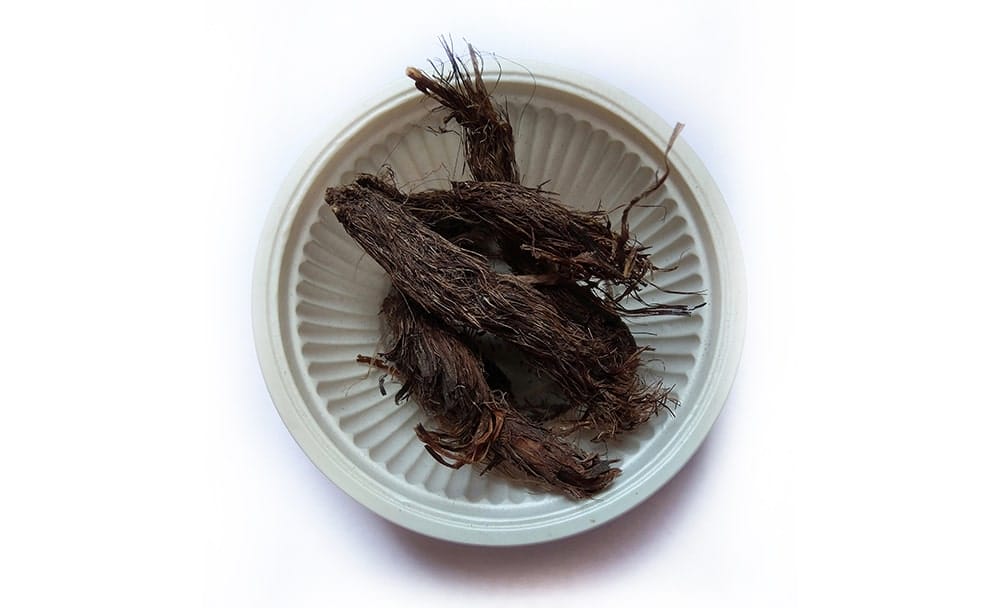 Another highly beneficial Ayurvedic herb for your hair is Brahmi. It helps strengthen the blood vessels, activate protein cells and alleviate stress and anxiety. 
How To Use Brahmi?
Brahmi can also be used in the form of oil. Massaging your scalp and hair strands with Brahmi oil can help prevent hair fall significantly. 
Amla (Phyllanthus emblica Linn)

(4)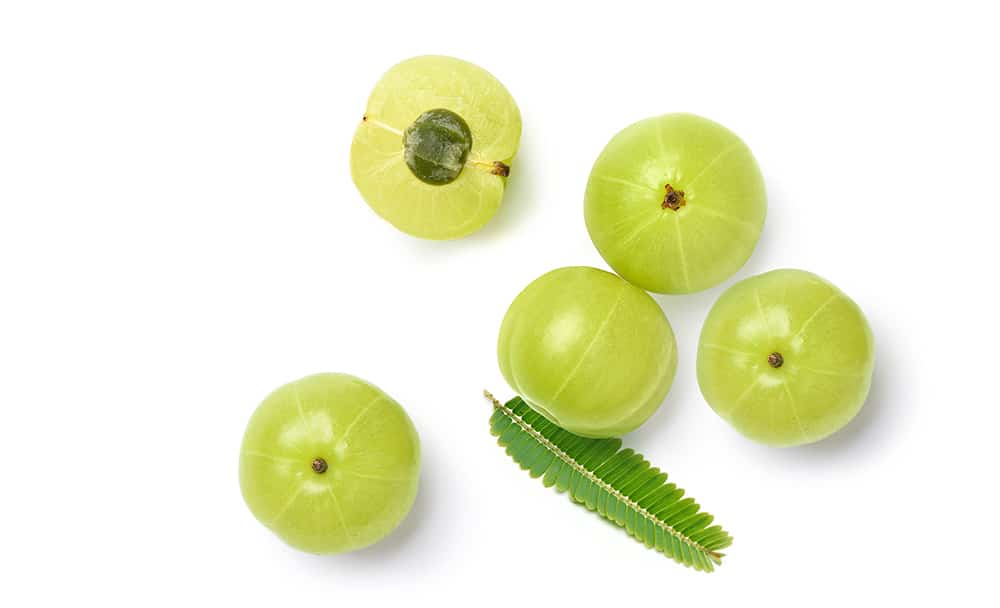 Amla is an excellent Ayurvedic herb to enhance your hair health. Imbued with iron and antioxidants, it helps boost blood circulation in the scalp and promote hair growth.  
How To Use Amla?
You can either use Amla in the form of oil or drink Amla juice every morning to avail its benefits. 
Jatamansi (Nardostachys jatamansi)

(5)
With potent anti-inflammatory and antimicrobial properties, Jatamansi is considered an effective Ayurvedic herb to prevent hair fall and improve your overall hair health. 
How To Use Jatamansi?
Jatamansi is best used as oil. Jatamansi oil penetrates deep inside your hair follicles and strengthens your hair roots. 
Fenugreek (Trigonella foenum-graecum)

(6)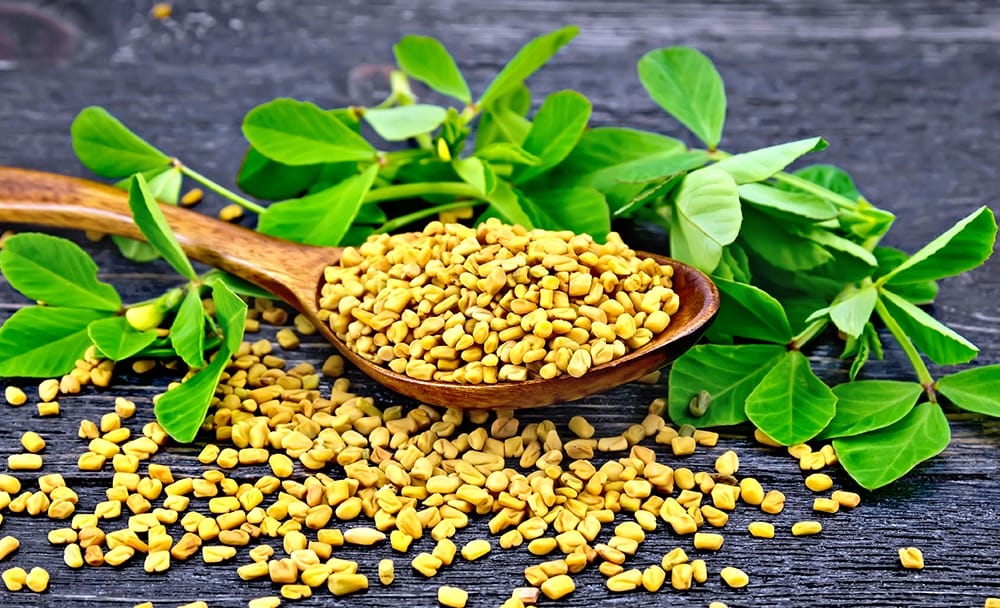 Loaded with nutrients such as vitamin A, vitamin K, vitamin C and folic acid, fenugreek helps prevent hair fall and promote hair health. 
How To Use Fenugreek?
You can use fenugreek to make a hair mask. For this, soak 3 tablespoons of fenugreek seeds in 5 tablespoons of curd overnight. Then grind the mixture in the morning and apply the fenugreek paste on your hair roots. After 1 hour, wash your hair with lukewarm water. 
More Hair Growth Tips By Ayurveda
Eat protein and iron-rich foods like beans, yoghurt, raisins, dates, etc (7)

Avoid eating raw, cold, spicy and sugary foods (7)

Wash your hair 2-3 times a week with mild or herbal shampoos (8)

Do not use extremely warm or cold water to wash your hair. It can reduce the strength of hair roots and cause hair fall (8)

Do not colour your hair with chemicals (7)

Avoid using heat treatments like blow-drying, straightening or curling (7)

Practise Nasya, a therapy in which you administer Anu Tailam or Desi Ghee into your nostrils. It is known to nourish hair follicles and strengthen hair roots (8)

Practice yoga, pranayama and meditation to relieve stress (7)
On A Final Note
Using Ayurvedic herbs like Bhringraj, Jatamasi, Amla, Brahmi and fenugreek can strengthen your hair roots, nourish your hair follicles, prevent hair fall and promote hair growth. 
In addition, Ayurveda also recommends making some lifestyle and dietary changes to boost your overall hair health. 
References
https://www.healthline.com/health/bhringraj-oil#for-hair

https://pubmed.ncbi.nlm.nih.gov/18478241/

https://www.researchgate.net/publication/308780570_THE_WONDER_OF_HERBS_TO_TREAT-ALOPECIA

https://pharmacy.dypvp.edu.in/pharmaceutical-resonance/downloads/original-research-articles/Volume3-Issue1/AA REVIEW: HERBAL THERAPY USED IN HAIR LOSSrticle-0011-44-50.pdf

https://www.ncbi.nlm.nih.gov/pmc/articles/PMC3113354/

https://www.researchgate.net/publication/251923543_Fenugreekmicronutrients_Efficacy_of_a_food_supplement_against_hair_loss

https://www.jetir.org/papers/JETIR1903H24.pdf

https://www.ijhsr.org/IJHSR_Vol.9_Issue.4_April2019/34.pdf