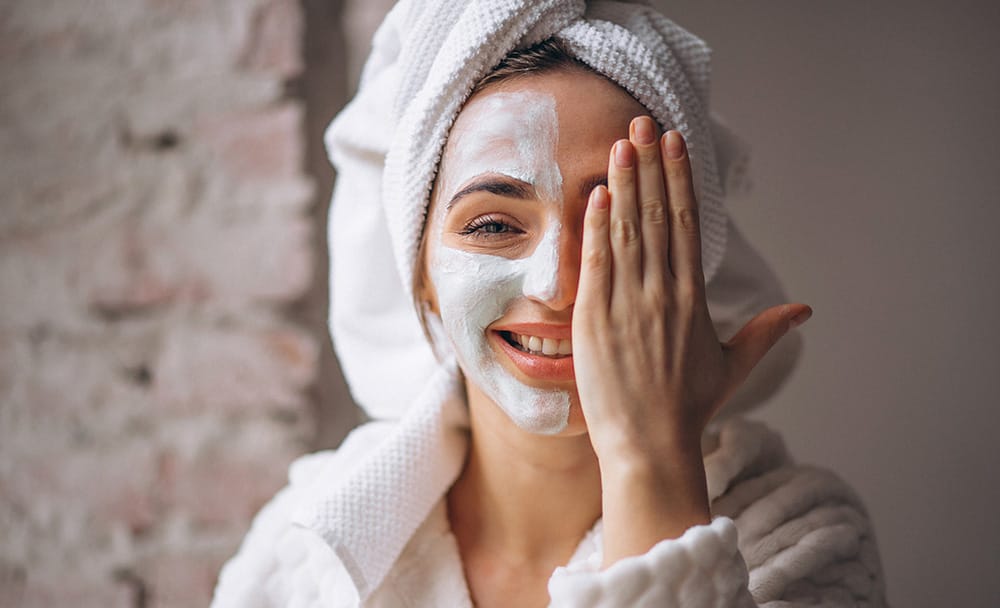 Glowing and radiant skin is an indicator of a healthy lifestyle. The natural glow and radiance of the skin reflect the balance of the mind, body and spirit. Ayurveda provides ancient, science-backed secrets to healthy and glowing skin. Getting radiant and glowing skin is not a short term process but a long journey. Keep reading to learn how you can get glowing skin with Ayurveda.
Ayurvedic Tips for Glowing Skin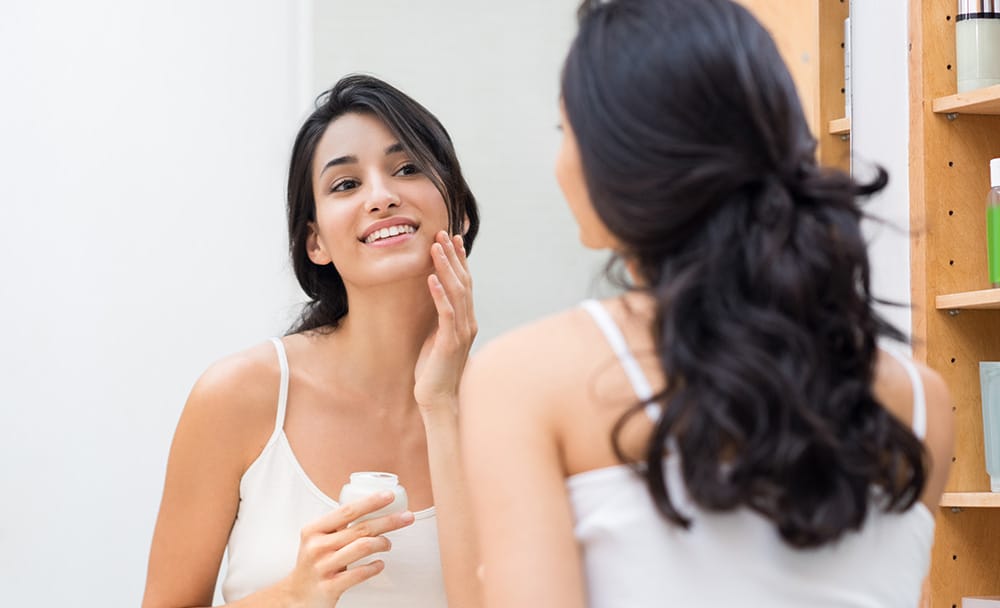 Sufficient Sleep
According to Ayurveda, Nidra or sleep is one of the three pillars of life. Sufficient sleep is necessary to detoxify and restore the balance of the body. The recommended sleep for an adult is usually 6-8 hours. Ayurveda believes that one must strive to regulate the body according to Circadian Rhythms. Sleep early at night and wake up early in the morning. Most skin disorders are caused due to toxins accumulation. Hence, sufficient sleep is the key to glowing skin.
Dosha-based Skincare Routine
The skin type of the person depends on their dominant Dosha. Identifying the dominant Dosha and following a skincare regime based on that will help you greatly in achieving glowing skin. For example, Vata dominant people need to moisturise regularly whereas Kapha dominant people need to cleanse and exfoliate regularly.
Balanced Diet
A balanced diet is another pillar of life, according to Ayurveda. A balanced diet includes a diet based on your dominant Dosha. It comprises six Rasas and avoids Viruddha Ahara or incompatible food. A balanced diet keeps the Doshas in balance, helps nourish the body and provides necessary nutrients to the skin. Include more fruits and vitamin-D rich food in your diet. Increase your water intake and avoid junk food for glowing skin.  
Body Massage
According to Ayurveda, Abhyanga or self-massage with oil not only nourishes your skin but also rejuvenates your body. It balances the Doshas and enhances the lustre and glow of the skin. Massage your skin regularly with essential oils mixed with carrier oils, depending on your skin type. For example, a person with sensitive skin can use sandalwood oil (essential oil) mixed with coconut oil (carrier oil).
Yoga and Meditation
Metabolism and stress are some of the major causes of skin-related problems. Yoga and meditation enhance metabolism and alleviate stress from the body. Skin depends largely on the psychological state of the person. Therefore, by managing stress and anxiety, meditation can make your skin look radiant.
Seasonal Approach
The skincare regime should be based on a seasonal approach. Winters require more nourishment, whereas springs and summers provide an opportunity to detoxify by cleansing. Moisturising more in dry seasons such as winters and autumn can make your skin glow. During summers, include cooling and soothing oils in your skincare regime.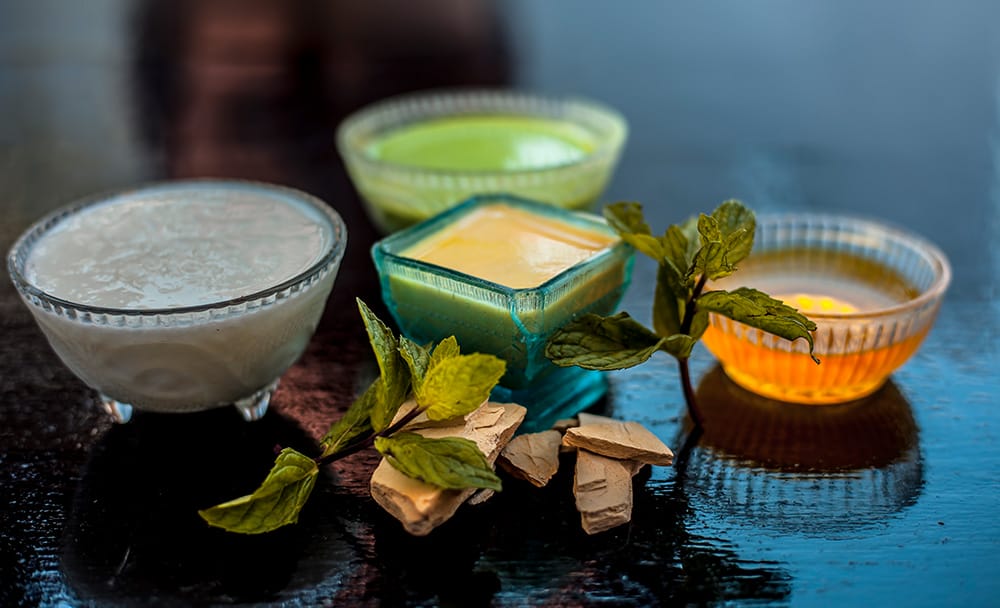 Neem
Neem is one of the best ayurvedic herbs for the skin. With its antibacterial, antioxidant and anti-inflammatory properties, Neem can be highly efficient in removing acne and cleansing your skin. A Neem face pack can give your skin a natural glow.
Haldi
Turmeric is one of the most easily available Ayurvedic herbs. The curcumin present in turmeric has antiseptic, anti-inflammatory and anti-ageing properties. A face pack made with turmeric can make your skin look brighter. 
Aloe Vera
With its antiseptic properties, aloe vera helps in eliminating all skin infections. It is also highly effective against acne and sunburns. Aloe vera is one of the best anti-wrinkle herbs. With many benefits of Ayurveda, a face scrub or face pack made from aloe vera can pave your way to healthy skin.     
Sandalwood
Sandalwood is one of the best cooling agents. It helps your skin recover from sunburns, rashes and uneven skin tones. It has highly effective anti-ageing properties as well. Not only does a Sandalwood face pack cleans and soothes the skin, but also nourishes and hydrates it.
Amla
Rich in antioxidants and vitamin C, Amla is one of the best herbs for glowing skin. It tightens the skin and slows down the process of ageing of the skin. Drink Amla juice in the morning or dab Amla juice on your skin to get an everlasting glow.
Takeaway
Ayurveda is packed with herbs and provides endless tips for healthy, glowing skin, but the use of it depends on your skin type and lifestyle. Changes in the lifestyle including changes in diet and exercise routine are of utmost importance in this journey. Instead of using chemicals on your skin, achieve glowing and radiant skin with natural herbs and lifestyle tips such as sufficient sleep and a balanced diet.
This article is reviewed by Dr. Jyoti Lakhani